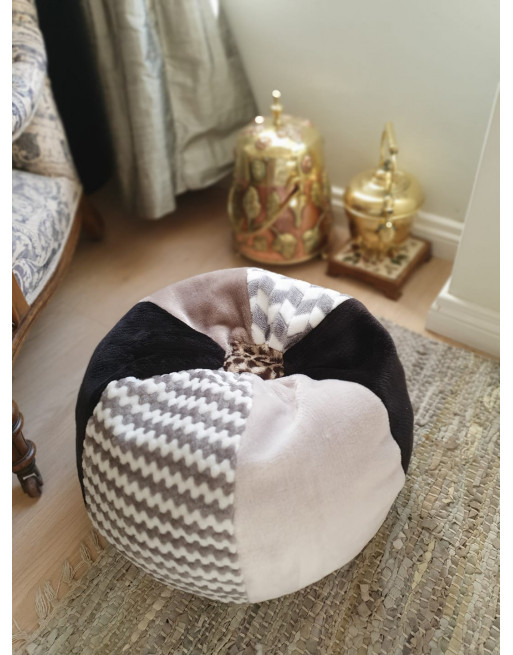  
Posh Pods
Doggy Bean Bags
Hypoallergenic filling
Fully Machine washable
Beautiful Faux Fur Fabrics
Made with love here in South Africa,,,MADE TO LAST !
Contact us for custom made with fabric and colour choices
Doggy Beanbag
So comfy.....dogs just love them!
Filled with Virgin Cluster Stuff...of the highest quality.. fluffs up like magic!! Fully Machine washable.
Guaranteed to last (T & Cs apply)
Posh Pod Style
Standard Classic :  +-55cm wide x  25cm high. Suitable for up to 5kg...please enquire if you have a larger pet.
Mini Classic : (+-40cm wide x 20cm high). A cute pod ..great for the Car! Your bed ! Settee..as well as the floor...take them anywhere... anytime !! Perfect bed size for the tiny furbabies.
Fabric Choices
Long Hair Shag Faux in Charcoal, Silver Grey or Cream
Curly Faux Fur & shorter mixed plush. Please select one of the 5 combinations below.
Colours
Neutral lights
Neutral dark
Mixed Pinks with Neutrals 
Mixed Blues with Neutrals
Black, Grey & White
 Contact us for further enquiries.
16 other products in the same category
1