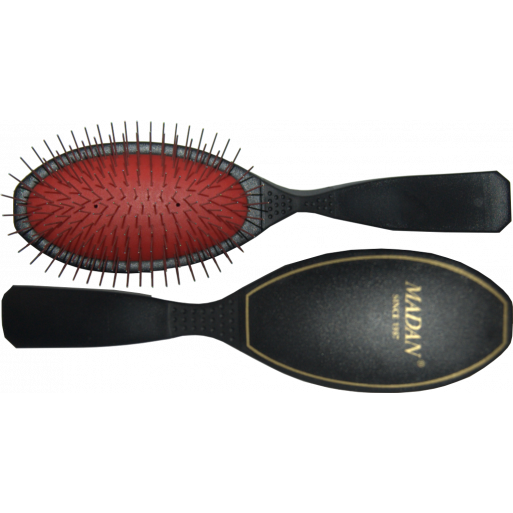  
Madan Standard Pin Brush Black/Red cushion suitable for heavy coated breeds
Madan brush, Harder type with red rubber and black handle. Suitable all breeds and heavy duty use.
Professional Groomers love this brush This brush has a FIRM cushion. Good for curly, dense, double coated breeds. Ideal for removing undercoat for Big breeds with long, full growing hair like: Afghan Hound, Chow Chow, Collies, Great Pyrenees, Old English Sheep Dog, Retrievers, Shepherds, Shetland Sheepdogs.
Breeds listed here can also use the Medium pin brush if they wish
Head measures 2.5" across,4.5" long and has 11 rows of 22mm pins.
Total length of the brush is 9".
This is the brush suitable for heavy duty use.
Long lasting,The Madan brushes are constructed in a patented design to prevent the pins from pulling out or pushing in. Colour coded for firmness and coat type.
Suitable for Yorkies,Afghan,Maltese ,Chihuahua,long haired cats and all breeds of dogs
16 other products in the same category
1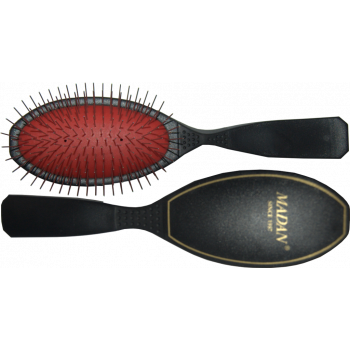 Madan Standard Pin Brush Black/Red cushion suitable for heavy coated breeds