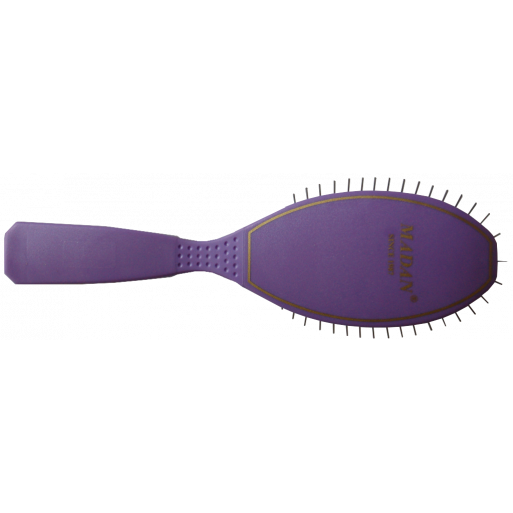  
Madan Standard Pin Brush Lavender
Madan brush has MEDIUM cushion. This brush is somewhat firm & will brush out stubborn tangles. It's for silky/ modified & those with soft (cottony), thicker hair. Most of the Biewers & Maltese will fall into this category because of their soft white hair. Ideal for Breeds like: Bichon Frise, Biewer, Chinese Crested (Powder Puffs), Havenese, Lhasa Apso, Maltese, Pekinese, Pomeranian, Poodles, Shih Tzu, Yorkies with thicker soft hair, LH Chihuahua, Spaniels, Papillon & Terriers. It's also great for Cats & Mixed Breeds.
Head measures 2.5" across 4.5" long & has 11 rows of 22mm pins. Total Length of the brush is 9".Purple Recommended for all coat types
Long lasting,The Madan brushes are constructed in a patented design to prevent the pins from pulling out or pushing in. Colour coded for firmness and coat type.
Suitable for Yorkies,Afghan,Maltese ,Chihuahua,long haired cats and all breeds of dogs
16 other products in the same category
1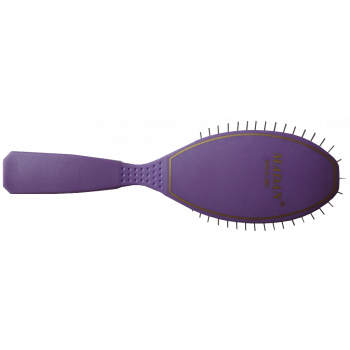 Madan Standard Pin Brush Lavender