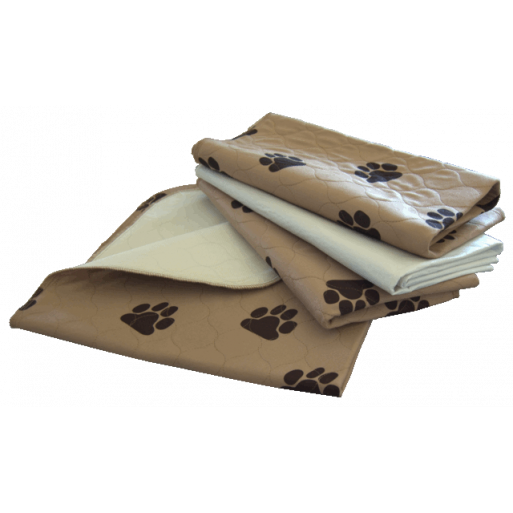  
Washable Paw Print Pee Pads
Facing: 100%; poly brushed, 120gsm
Soaker: 95% poly/ 5%viscose, 150gsm
Barrier: TPU laminated with 45gsm
mesh fabricAbsorbency: more than 800ml/sqm
Deluxe
Posh Products "Fashionably Green"Pooch Pads.
GO GREEN! Don't waste your money on disposable puppy pee pads. Here's a great environmentally friendly & economic alternative.
We are excited to launch our new "Posh Pooch Pads"......Washable, Eco friendly pee- pee pads for puppies, dogs, cats even humans!
Green Reigns Supreme at Posh Products
Posh Products brand quality
Soft & highly absorbentWashable and reusable.100% Poly brushed cotton stain resistant.
Top facing a choice of paw print pattern or plain white brushed polyester : Waterproof tricot bottom - slip resistant pattern
Uses
Puppy trainingGreat for WhelpingSenior Dogs
Advantages
Washable pads are better for the planet. Disposable under pads nappies account for a huge amount of garbage in our landfills"Posh Pooch" pads are more environmentally friendly.Less weight and volume makes more efficient launderingPads are machine washable 40 °CLaminated design doesn't "bunch up"
16 other products in the same category:
1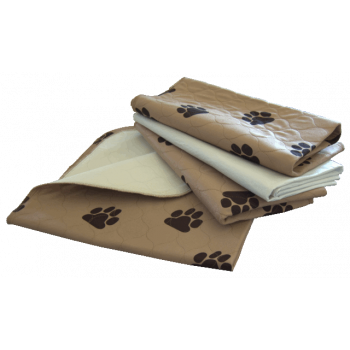 Washable Paw Print Pee Pads